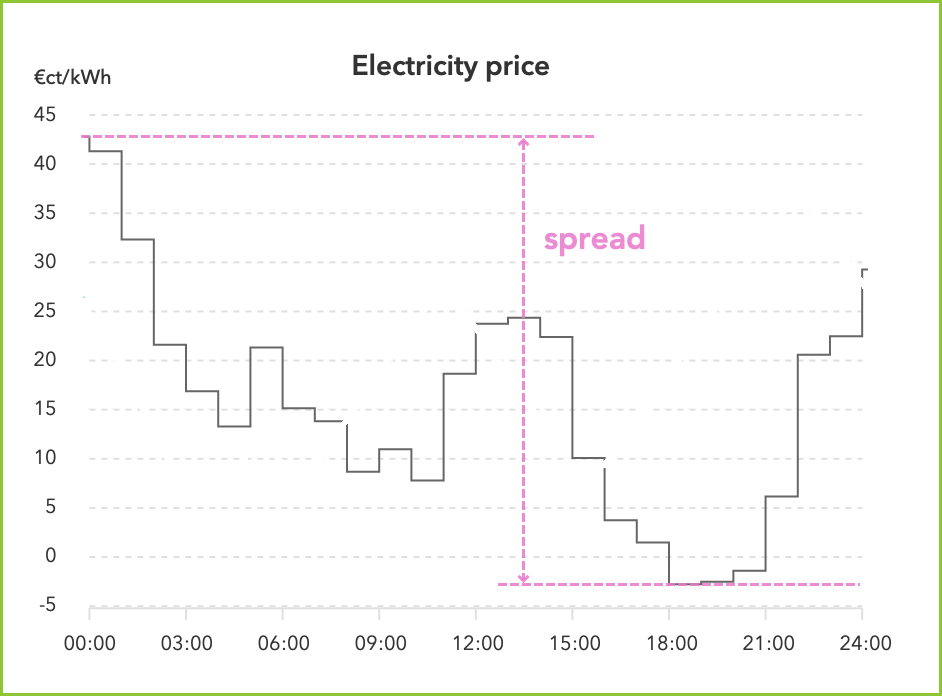 EPEX spread and charge power
The most interesting way to monetise V2G are dynamic prices. Every hour has it's own cost per kWh which leads to a spread, the difference during the day. Depending on the charge power and battery size one can trade a certain amount of electricity. Historic prices have shown results of €2 to €3 a day with extremes to more than ten euro's a day.
Business case
Depending on subsidies and installation cost.
You'll pay just under or around a thousand euro for a normal charger. Bi-directional chargers currently cost triple to five times that. But things are changing fast nowadays.